3 Steps to being
Safe@Home
It all starts in the Home. Follow these simple steps to help prevent substance use in your home.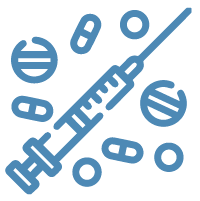 Properly Dispose of Your Medications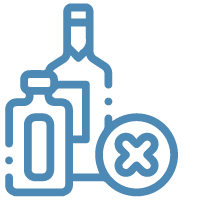 Control Access to Alcohol at Home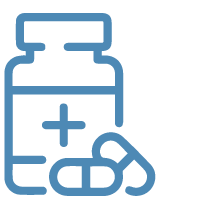 Help Prevent Youth Substance Use
Find a Medication Disposal Box near you.
Select an area on the map for more information.
Encourage your pharmacy to provide a safe place to properly dispose of your medication!
Local pharmacies dispense over 8 million opioid pills each year in Rowan County. Our district and state are in the midst of an overdose epidemic and prescription drug misuse is the leading cause of addiction. We want to allow pharmacies the opportunity to take responsibility and become a leader within the community by offering point-of-purchase return for unused prescriptions.
YSUP has negotiated a program that will allow any local pharmacy in Rowan County to add a secure dropbox in their store for less than $70. per month, which includes collection, DEA tracking and eco-friendly incineration, with no upfront costs to the pharmacy.
The county-wide Safe@Home campaign outreach engages all 21 pharmacies in Rowan County. It is critically important for the customers to know how to reduce improper use and the your pharmacy takes it seriously. If you own a pharmacy, contact YSUP Rowan for more information.
Working together for Youth Substance Use Prevention